National Travel & Tourism Week
May 5-11, 2019
National Travel and Tourism Week (NTTW) 2019 is May 5-11. This year's theme is Travel Matters. The US Travel Association website offers templates to assist industry partners with reaching out to media and elected officials, planning local events and staging effective activities. Go to https://www.ustravel.org/toolkit/national-travel-and-tourism-week to get started or simply check out the resources below to help you make the most of NTTW 2019.
Why Travel Matters 2019 Outreach Template for South Dakota Media and Elected Officials
How To Celebrate National Travel and Tourism Week 2019 Guide
Spring Hospitality Training 2019
To also help celebrate NTTW this year, the Department of Tourism has hired top-rated keynote speaker Laurie Guest to speak to front-line employees at six different locations around South Dakota.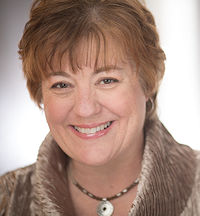 Deadwood - Monday, May 6, 3:00 pm at the SpringHill Suites. Sponsored by the Deadwood CVB. For more Info
Rapid City - Tuesday, May 7, 8:30 am at the Civic Center. Sponsored by the Black Hills & Badlands Tourism Association, Visit Rapid City & Reptile Gardens. For more info
Pierre - Wednesday, May 8, 9:10 am at the T.F. Riggs High School Theatre. Sponsored by South Dakota Missouri River Tourism Association, Pierre CVB & Fort Pierre Tourism. For more info
Brookings - Wednesday, May 8, 3:30 pm at Dana J Dykhouse Stadium – Club 71 Room. Sponsored by the Brookings CVB. For more info
Yankton - Thursday, May 9, 9:00 am at the Gathering Grounds Coffee House. Sponsored by the Yankton CVB. For more info
Mitchell - Thursday, May 9, 1:30 pm at the Corn Palace. Sponsored by the Southeast South Dakota Tourism Association Mitchell CVB and the Corn Palace. For more info
FOR INFORMATION
For more information or to request the presence of a Tourism Official at your NTTW event, please contact Natasha Bothun, Strategic Partnerships & Events Manager, at 605-773-3301 or [email protected].