Spring Customer Service Seminar
May 6-9, 2024
Travel South Dakota, in partnership with the South Dakota Retailers Association, is excited to welcome back Betsy Allen-Manning for the 2024 Spring Customer Service Seminar (formerly known as Spring Hospitality Training). Betsy will travel across South Dakota during National Travel & Tourism Week (May 5-11, 2024), sharing her message to front-line workers in seven communities. There is no cost to attend any of the sessions. Locations & times are listed below.
 


What You'll Learn
Session title and description will be announced at a later date.
Locations & Times
Hill City - Monday, May 6 @ 9:30-11 a.m. MT - location: TBD
Belle Fourche - Monday, May 6 @ 3-4:30 p.m. MT - location: TBD
Rapid City - Tuesday, May 7 @ 8:30-10 a.m. MT - The Monument (LaCroix Hall C), 444 Mt. Rushmore Road N
Lemmon - Tuesday, May 7 @ 2:30-4 p.m. CT - location: TBD
Sioux Falls - Wednesday, May 8 @ 8:30-10 a.m. CT - Holiday Inn City Centre (Starlite Room), 100 W 8th Street
Platte - Wednesday, May 8 @ 2:30-4 p.m. CT - location: TBD
Milbank - Thursday, May 9 @ 10:30 a.m.-12 noon CT - location: TBD
Registration
Registration is not required for these sessions. There is no charge to attend. (These sessions will only be presented in-person. No livestreams or recordings will be available.)
Meet the Speaker: Betsy Allen-Manning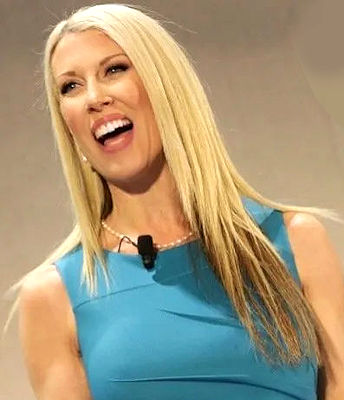 Featured on FOX, CBS, ABC, NBC & TEDx, Betsy Allen-Manning is a renowned leadership speaker & corporate culture expert for fast growing companies. As founder of Corporate Culture Training Solutions, known as one of the top leadership training companies in Dallas, Texas, her specialty is improving workplace culture, creating better employee experiences & developing 'ready-now leaders' who are equipped to attract, engage, motivate & retain talent in a hyper-competitive marketplace.
Betsy is the author of 3 published books and is one of the top leadership motivational speakers in Dallas. Through her dedicated research, expertise in human behavior, experience working as a manager for 5-star hotels, and her involvement with the John Maxwell Team, she is honored to have trained over 15,000 leaders & teams for small businesses, franchises & associations, to multi-billion dollar corporations, such as Toshiba, Aflac, Fidelity & the US Department of Defense
See more on Betsy's website.
FOR INFORMATION
For more information or with any questions regarding the Spring Customer Service Seminar, please contact Bailey Tysdal, Industry Training & Legislative Relations Manager, at 605-773-3301 or [email protected].