Hunt The Greatest South Dakota
In 2020, South Dakota Governor Kristi Noem tasked the South Dakota Game, Fish and Parks department and the Department of Tourism with working together to address an ongoing problem — the continual decline of pheasant hunting license sales and hunter participation. While the downward trends are something seen nationally, it's a trend the state that boasts the most pheasants in the nation hopes to buck.
Beginning with initial talks in January that led to the creation of a joint pheasant hunting marketing workgroup, the two departments have since shared insights and knowledge, budgets and programs to develop a new cooperative marketing campaign for the 2020 season. "Hunt the Greatest" is a strategic, multi-channel campaign. It targets three audiences — Traditionalists, Adventure Hunters and Lapsed Youth — over six months and across more than 16 states. The campaign launches in late June and will incorporate tactics like social media influencers, press hostings, programmatic TV, magazines, partnerships, radio, podcasts and addressable 1:1 digital. 
The campaign concept focuses on the thrilling experience of pheasant hunting in South Dakota by making it accessible to anyone. South Dakota is, after all, where one hunts the greatest land, lives the greatest traditions, and makes the greatest memories. 
FOR INFORMATION
For more information, please contact Kirk Hulstein, Industry Outreach & Development Director, at [email protected], Emily Kiel, Senior Adviser for GFP, at [email protected] or Mike Gussiaas, Global Marketing & Brand Strategy Director, at [email protected].
 

Print Ad Mockups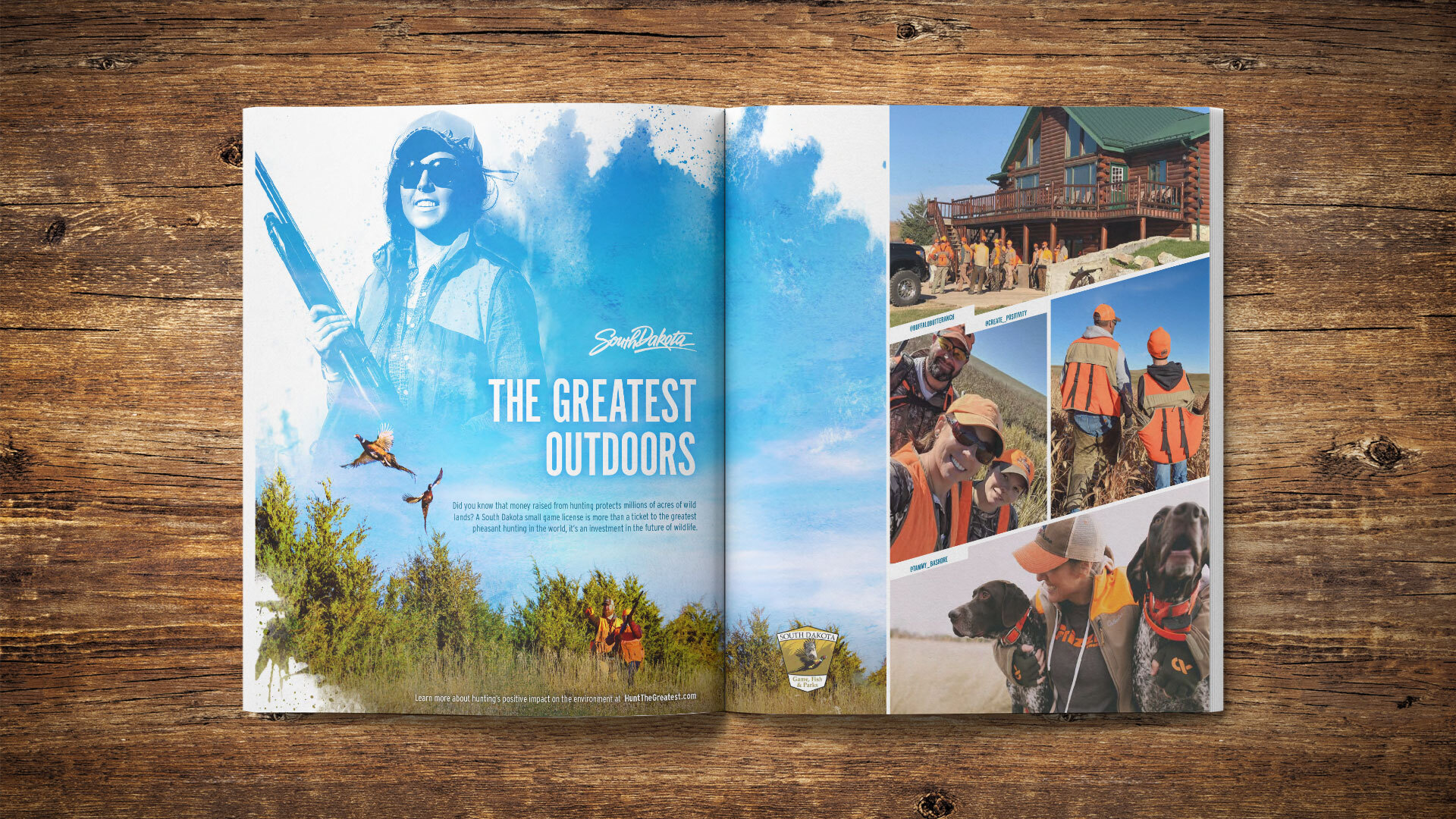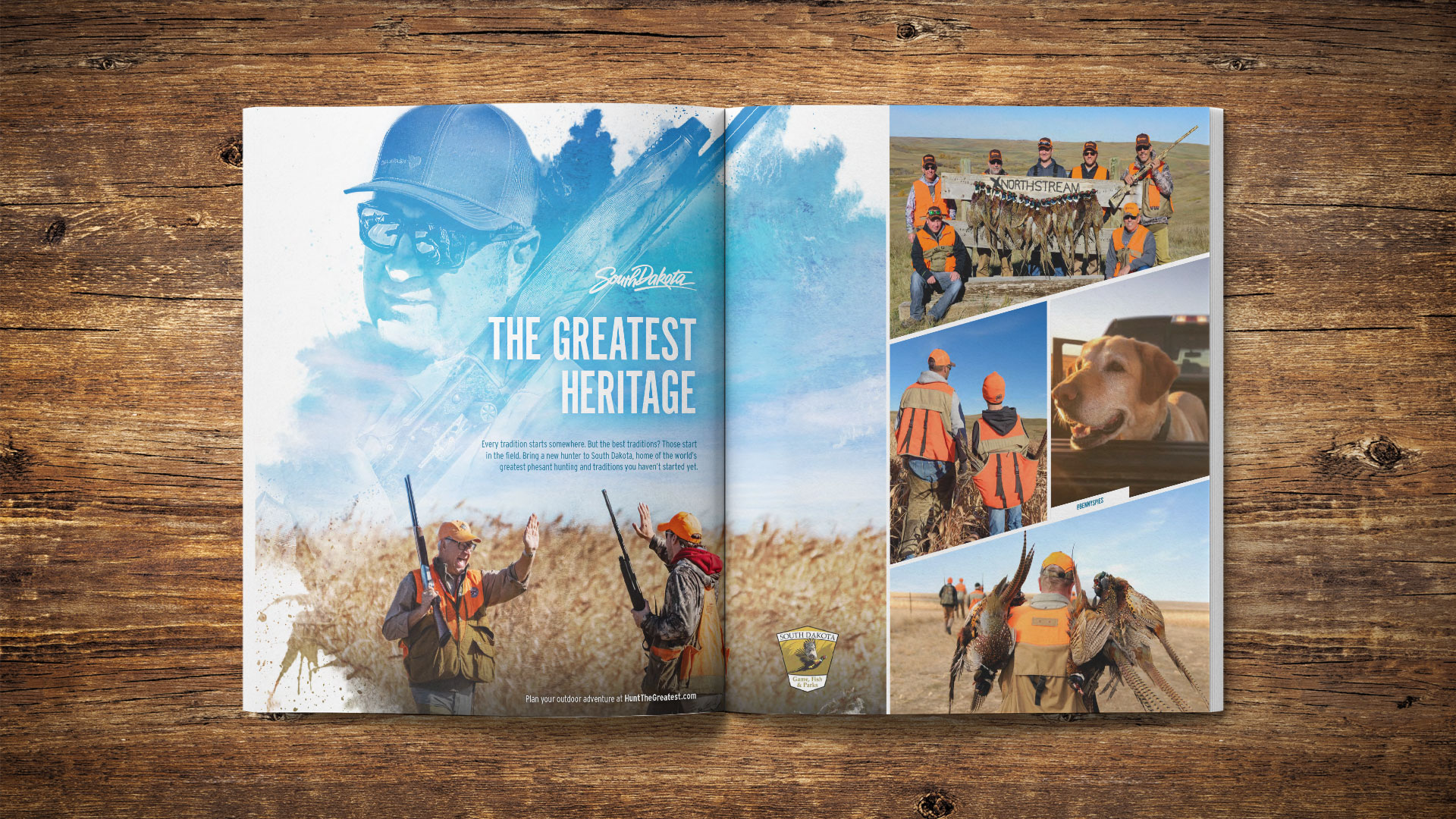 Landing Page Mockup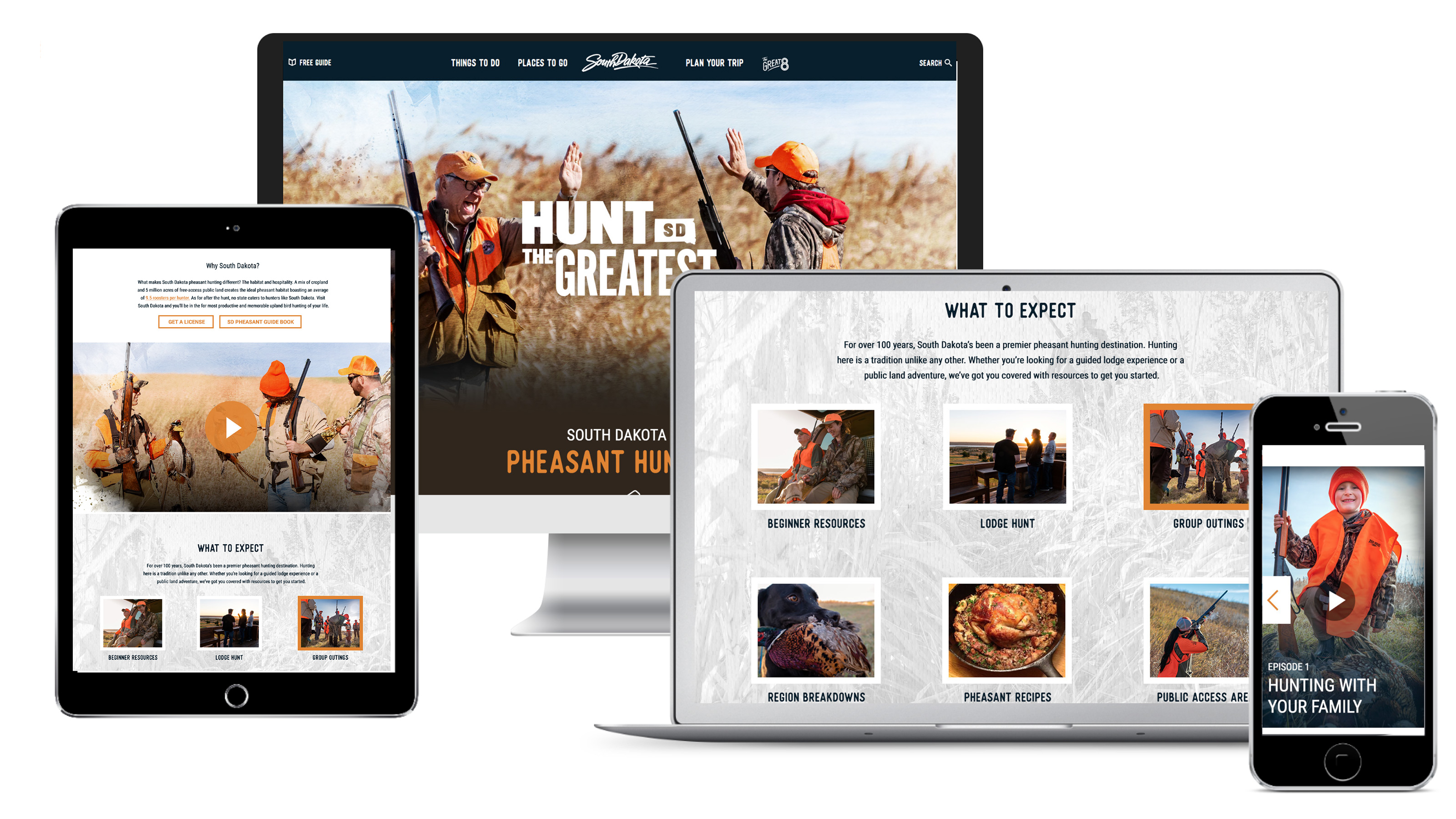 TV & Video
South Dakota is home to the most pheasants in the nation. This is where you hunt the greatest land, live the greatest traditions and make the greatest memories.
The stories, the fresh air, the rush of a flushing bird – there's so much magic that happens during a South Dakota hunt.