2010 A.H. Pankow Award
Presented to
Mark Kayser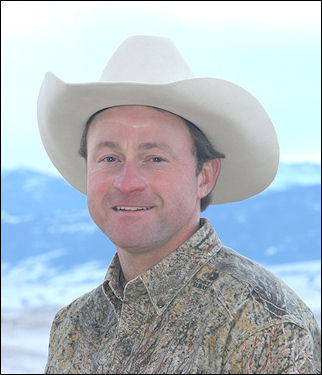 Mark Kayser, 2010 A.H. Pankow Award winner
© 2008 Mark Kayser
Presented at the 2010 Governor's Conference on Tourism.
 
The A.H. Pankow Award recognizes a member of the broadcast media, print media, or public relations industry who has shown superior interest in and coverage of the South Dakota visitor industry. Pankow was the first publicity director for the State of South Dakota.

Mark Kayser has been published in nearly every major outdoors publication on the market today, including Field & Stream, Outdoor Life, Sports Afield, American Hunter, North American Hunter, Cabela's Outfitter Journal, Sporting Classics, Bowhunter, Bowhunting World and many, many more. In addition, his photographs have been on the covers of six books, dozens of magazines and several videos.

Mark has also contributed video and made appearances on several national and regional shows airing on the Outdoor Network, ESPN and ESPN 2. He is the whitetail columnist for North American Hunting Club's - North American Hunter, the backyard whitetail bow hunting columnist for Bowhunt America magazine, the conservation editor for North American Hunter, the host of Truck Vault's "Xtreme Hunts" and co-host of Versus Country's "Winchester Whitetail Revolution." He is also the Bowhunting Advisory Council coordinator for North American Hunter.

Mark worked his way from being an outdoors photographer for the South Dakota Department of Game, Fish and Parks, to the Media Relations Coordinator for the Department of Tourism. He managed all media and public relations projects for Tourism, and his efforts generated $2.5 million annually in traceable publicity. Kayser worked at the Office of Tourism from May 1987 through 2001.

Mark is a South Dakota native from Dell Rapids and a graduate of South Dakota State University. He currently lives on his small ranch at the foothills of the Bighorn Mountains in Wyoming with his wife Sharon and their son and daughter.