2021 Evergreen and Peak Marketing Campaigns
Time to Rediscover the World, to Go Great Places
The chance to once again do everything – that's what people seem to be looking for in 2021. A recent survey showed that 48% of people believed they were anxious and stressed because they could not travel, and 78% said traveling was one of the top activities they missed most.
We understand. We understand the challenges that 2020 presented to both potential travelers and businesses, DMOs, and others that were forced to deal with a difficult and extremely challenging year. And we understand — oh boy, do we understand — the desire to get back out there. To rediscover & inspire the love of exploration in South Dakota. To hike this, taste that, camp here and road trip there.
That's why we hit the ground running. Our strategy for this year's campaign has three goals:
Inspire travelers about the joys of travel
Reframe the narrative on South Dakota
Build on CARES Act investment & strategies from late 2020
While we continue to leverage inspiration investment from CARES efforts from this past fall & winter, we want to build excitement around South Dakota's great wide-open spaces and road-trip worthiness. We'll enhance audiences to find trip-seekers or more resilient travelers. If we learned one thing from last year, it's important to maintain the flexibility to adapt quickly to changes in the pandemic, in public sentiment, and media consumption habits.
One of the most important things we can do right now is investing in the right message, at the right time, for the right audiences, casting a wider multi-channel net to find those ready to travel. With solid storytelling and emotional messaging, we're investing where consumers are spending their time.
The pandemic has caused a change in audiences and their interests. Interest in social media, electronic messaging, digital audio & video, and even cooking has grown. A close analysis of these and other interests has allowed us to target ads to folks hungry for the message.
Audience
With this campaign, we're looking for – and delivering to – trip-seekers, the ones that are hungry for travel as soon as they feel ready. In addition to the resilient and travel-hungry visitors, we'll continue to focus on our traditional audiences of Wanderers, Seekers, Families, and Outdoors. SEE BRAND STANDARDS GUIDE FOR AUDIENCE MAKEUP.
Tactics
2021's campaigns employ a stacked-marketing approach for targeted viewers, utilizing touchpoints across mediums. This multi-channel approach includes broadcast, cable, and connected television; online and interactive video, outdoor/out-of-home (OOH), national and large-circulation regional magazines (including Magnolia Journal, Midwest Living, Real Simple, HGTV, and Parents), direct mail, digital, social, search engine marketing (SEM), traditional and online radio, and podcasts. 2021 will also see a continued sponsorship with Macy's Thanksgiving Day Parade and a new partnership with South Dakota Game, Fish and Parks.
Community co-op partners in 2021 include the Aberdeen Hotel Alliance/Aberdeen Area Convention & Visitors Bureau, Black Hills and Badlands Tourism Association, Custer BID Board, Custer State Park, Deadwood Chamber of Commerce & Visitors Bureau, Hill City Chamber of Commerce, Hot Springs BID Board, Mitchell Convention and Visitors Bureau, Pierre BID #1, City of Sturgis, Visit Spearfish, Watertown Convention & Visitors Bureau and Yankton Convention and Visitors Bureau.
Timing
The pent-up desire to travel is ready to be unleashed for most visitors. What isn't clear are the a) current situation dynamics and b) a potential traveler's readiness level. That's why we have a three-phase approach.
Phase One efforts reflect consumers' lower intent & higher apprehension, acknowledging and empathizing with their feelings of frustration.
Phase Two shows more intent and less apprehension, more opportunity than anxiety. During this phase, people are slowly getting answers for their "Can I travel?" questions. Our job is to answer their next question: Why South Dakota?
The final phase is Phase Three, a time of highest intent, waning apprehension, and the beautiful point when, for most, dreaming turns to doing.
When the "lights" change depends on consumer sentiment, but we will have four strategic blitzes. February saw our Blitz 1 ("Sold On South Dakota") Presidents Day Blitz throughout February. Blitz 2 ("Hope") starts in early March and includes cable & programmatic podcasts and broadcasts, and capitalizes on key tentpole television (March Madness, award season) for a strong investment and increased reach for the South Dakota message. Blitz 3 ("Impact") will be a second flight of cable and programmatic – plus traditional broadcast – launch mid-April, supported by inspiration direct mail and community co-op efforts that will help increase our ability to capture travel and booking intent. Finally, Blitz 4 ("Plan") will hit during the spring at a time when traveling will likely seem reasonable to most.
We know that people are ready to travel, but the inability to determine exact timetables for travel means our efforts must always be adaptable. Download our 2021 Peak Marketing Phase Overview to see more about how message, criteria, timing, efforts and markets shifts for each phase. 
Markets
A new emphasis on local markets targeted through traditional, digital, and other regional efforts include Sioux Falls and Rapid City. Our primary markets are Colorado, Iowa, Minnesota, Nebraska, and North Dakota. Primary metro markets include Chicago, Dallas-Ft. Worth, Denver, Kansas City, La Cross-Eau Claire, Minneapolis, Minot/Bismarck, Omaha and Sioux City. Secondary markets are Illinois, Kansas, Missouri and Wisconsin, while our secondary metro markets are Cedar Rapids, Colorado Springs, Des Moines, Fargo, Green Bay, Lincoln, Madison, Mankato, Milwaukee, North Platte, Phoenix, Rochester/Mason City, and Seattle. The rest of the United States remains a tertiary market, with specific tertiary metro targeting in Billings, Casper, Cheyenne, Houston, Portland, Salt Lake City, and Wichita/Hutchinson.
 

Creative Examples Phase One - "Great Places are Waiting"

          

         "2021: The Year of Doing in South Dakota" 30-sec TV Spot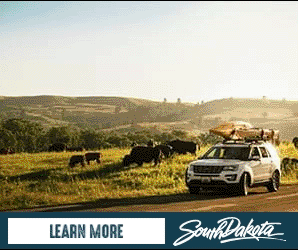 Blitz 1 - "Sold On South Dakota"
         "Sold on South Dakota" Presidents' Day Video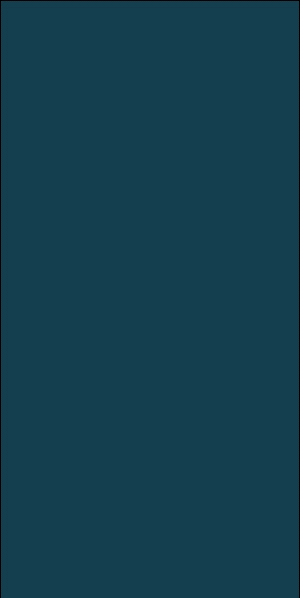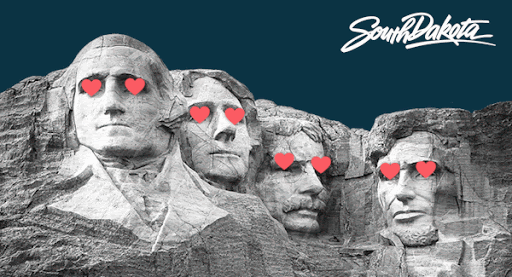 Phase Two — "Go Great Places"
         "Rediscover the World One Great Place At a Time in South Dakota" 30-sec TV Spot
         "Find Great Places Right in Your Backyard" Local 30-sec TV Spot