Go Great Places
Going into 2022, optimism for travel in the year was high. According to MMGY Global's Traveler Sentiment Index, people are ready to travel – at unprecedented levels. "Pent up demand" may have been the year's phrase in 2021 and coming off the pandemic – but optimism, the ability and time to travel, and perceptions regarding travel safety were indexing at 124 in February (compared to 119 last year). 
Adding to our optimism was that we were coming off our most extensive peak campaign spend last year. And as our research, plus campaign after campaign, shows that we typically see a 2.4x or more lift on travel 12 months out from a given campaign. 
So keeping the momentum going, we were excited to continue motivating people to "Go Great Places." A goal as we advance, and starting with this campaign, is to ensure that potential visitors discover how many of those places can be found across the state, not just along I-90 or in the Black Hills. 2022 is the year we start trying to disperse visitation throughout the state better through new efforts like our South Dakota Great Finds passport and sequential ad efforts that help better tell the story of South Dakota and our diverse offerings. 
All this, of course, is based on some core marketing fundamentals we've focused on over the years. Letting high-quality, first-party data drive strategy and award-winning creative deliver the right message to the right audience at the right time and in the right way. Then we make sure we follow up again, with the right message, to the right audience and at the right time. 
Audience
Starting in the pandemic, we cast a wider net by leaning even more on niche interests layered over our core audiences. This strategy allows us to take our Wanderers, Seekers, Families, and Outdoors audiences and add in targeting for Road-tripping Wanderers, Seekers and Families. Or Local-traveling Wanderers, Seekers and Families. We also created a new Female Hunting audience in 2021 and will dedicate even more efforts to them in 2022.
To learn more about our core audiences, see our Brand Standards Guide.  
Tactics
We can't say enough about how much we value a multi-channel approach that strategically appreciates each engagement with potential visitors in a way that more completely shares South Dakota's story. Every placement across any given medium should hopefully provide more info or inspire action to one that does. In 2022, we'll employ broadcast, cable, and connected television; online and interactive video, digital, outdoor/out-of-home (OOH), national and large-circulation regional magazines, direct mail, social, new or updated content, search engine marketing (SEM), traditional and online radio, podcasts. 2022 will also see a continued sponsorship with Macy's Thanksgiving Day Parade and us building off the incredible success of our partnerships with Brand USA, South Dakota Game, Fish and Parks and the Wyoming Office of Tourism. Same too for our A La Carte co-op marketing program and we've added a few new partners to our Community Co-op program. 
Community co-op partners in 2022 include:
Aberdeen Hotel Alliance/Aberdeen Area Convention & Visitors Bureau
The Black Hills and Badlands Tourism Association
Custer BID Board
Custer State Park
Deadwood Chamber of Commerce & Visitors Bureau
Hill City Chamber of Commerce
Hot Springs BID Board
Mitchell Convention and Visitors Bureau
Pierre BID #1
City of Sturgis
Visit Brookings
Visit Rapid City
Visit Spearfish
Watertown Convention & Visitors Bureau
Yankton Convention and Visitors Bureau
Last, we've grown our capacity to create great content across all platforms and will be adding a lot of new videos to our growing story collection. 
Timing
Our 2022 efforts officially kicked off in the 2021 holiday season and led to peak campaign efforts from February to August, with our Peak co-op efforts running into September. Our shoulder efforts — including co-ops — run through the winter and into 2023. Finally, hunting efforts as part of our joint "Hunt the Greatest" campaign with SD GFP kick off in May and run heavy through January. 
Markets
2020 and 2021 efforts allowed us to go national in a way we never had before, and we'll continue expanding the reach of our message in 2022 - just not through TV buys like in the years past. We'll be strategic in our reach. Not to be forgotten are our core drive markets in a time when road trips are still considered the most desirable form of travel. Primary markets in 2022 include:
Chicago
Dallas
Denver
Des Moines
Minnesota
Nebraska
North Dakota
Creative Examples
"2022 Peak TV: The Year of Doing in South Dakota" 30-sec TV Spot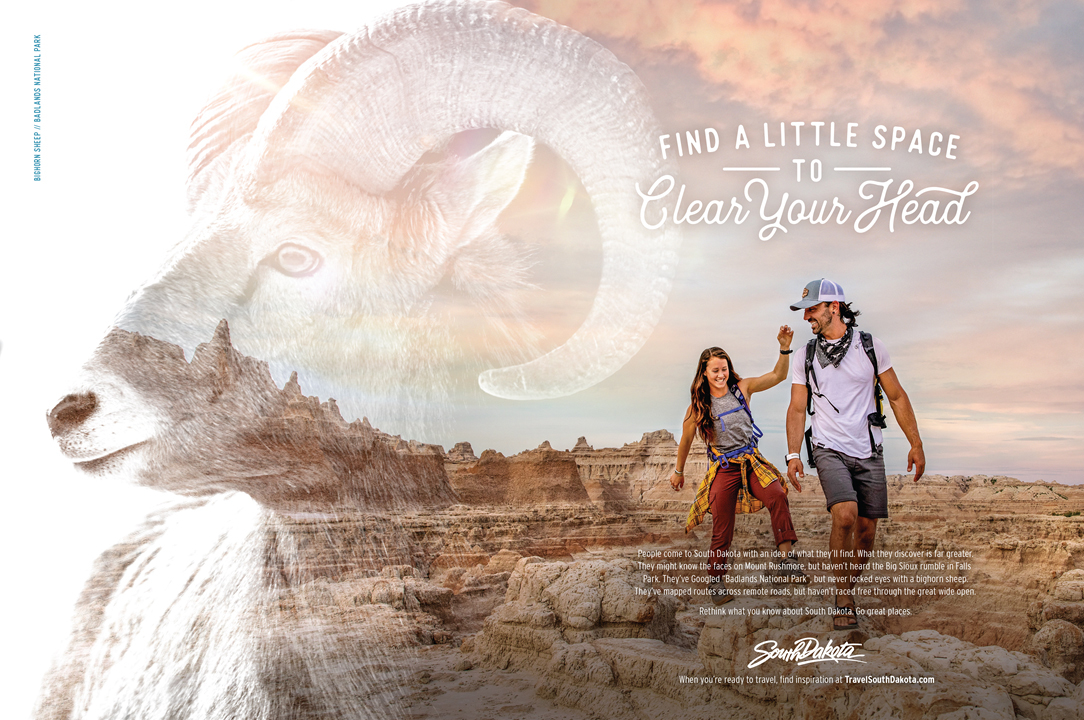 Winter 2021 Magnolia Journal Two-page Spread
"2022 Peak Digital Video: Lake Life" 15-sec Spot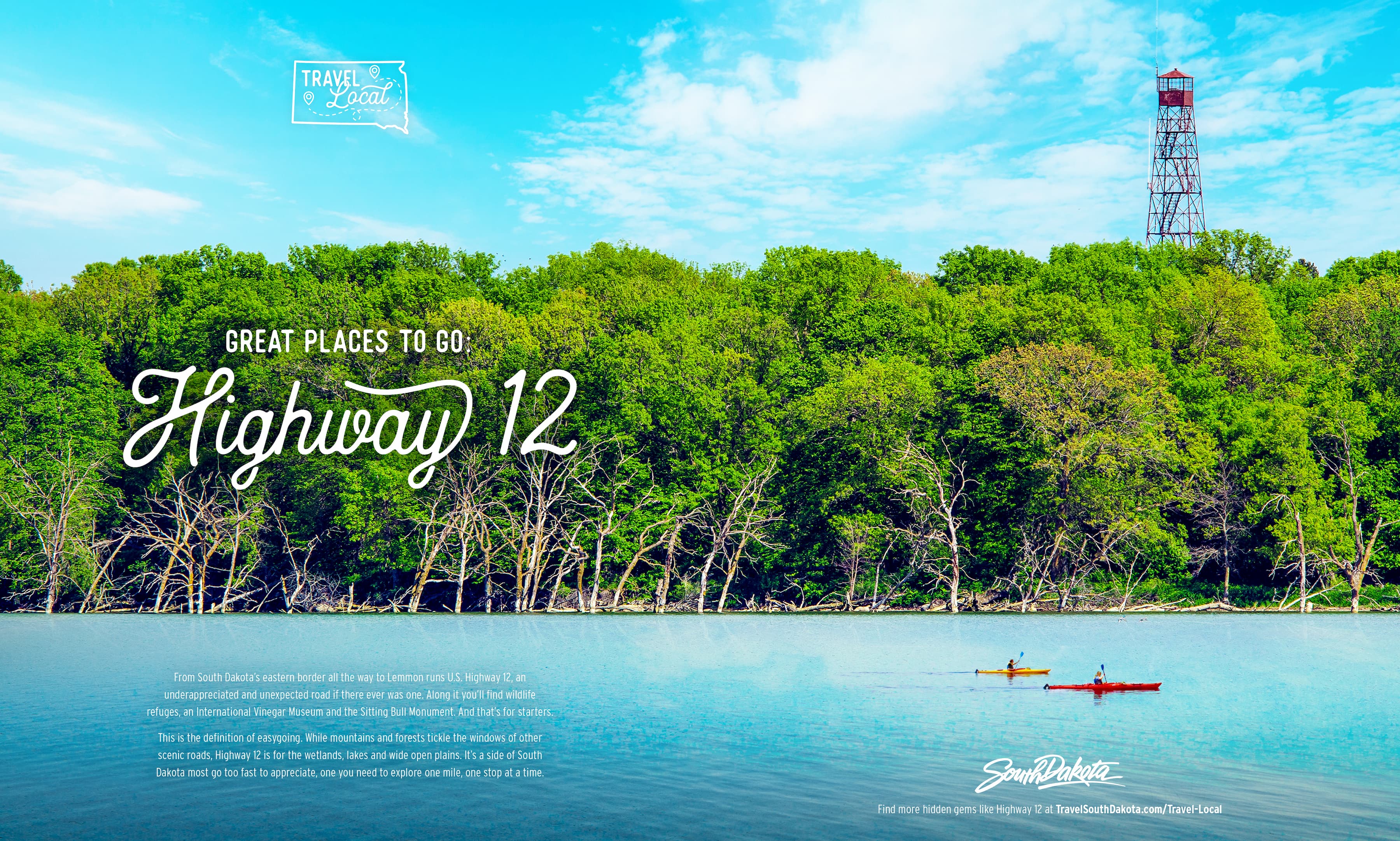 July/August South Dakota Magazine Inside Front Cover Two-page Spread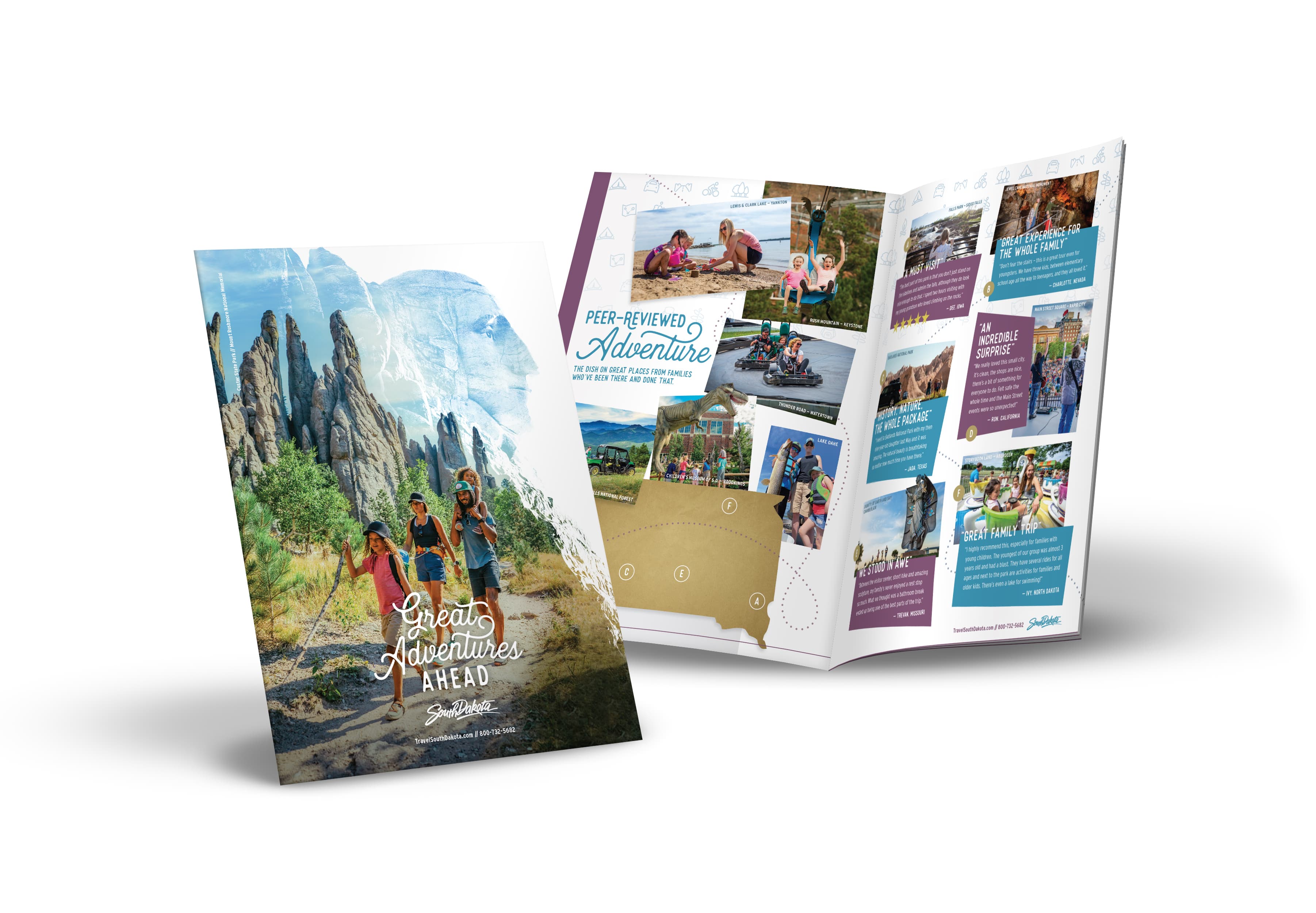 Peak Magazine Co-op Eight-Page High-Impact Insert - April Parents Magazine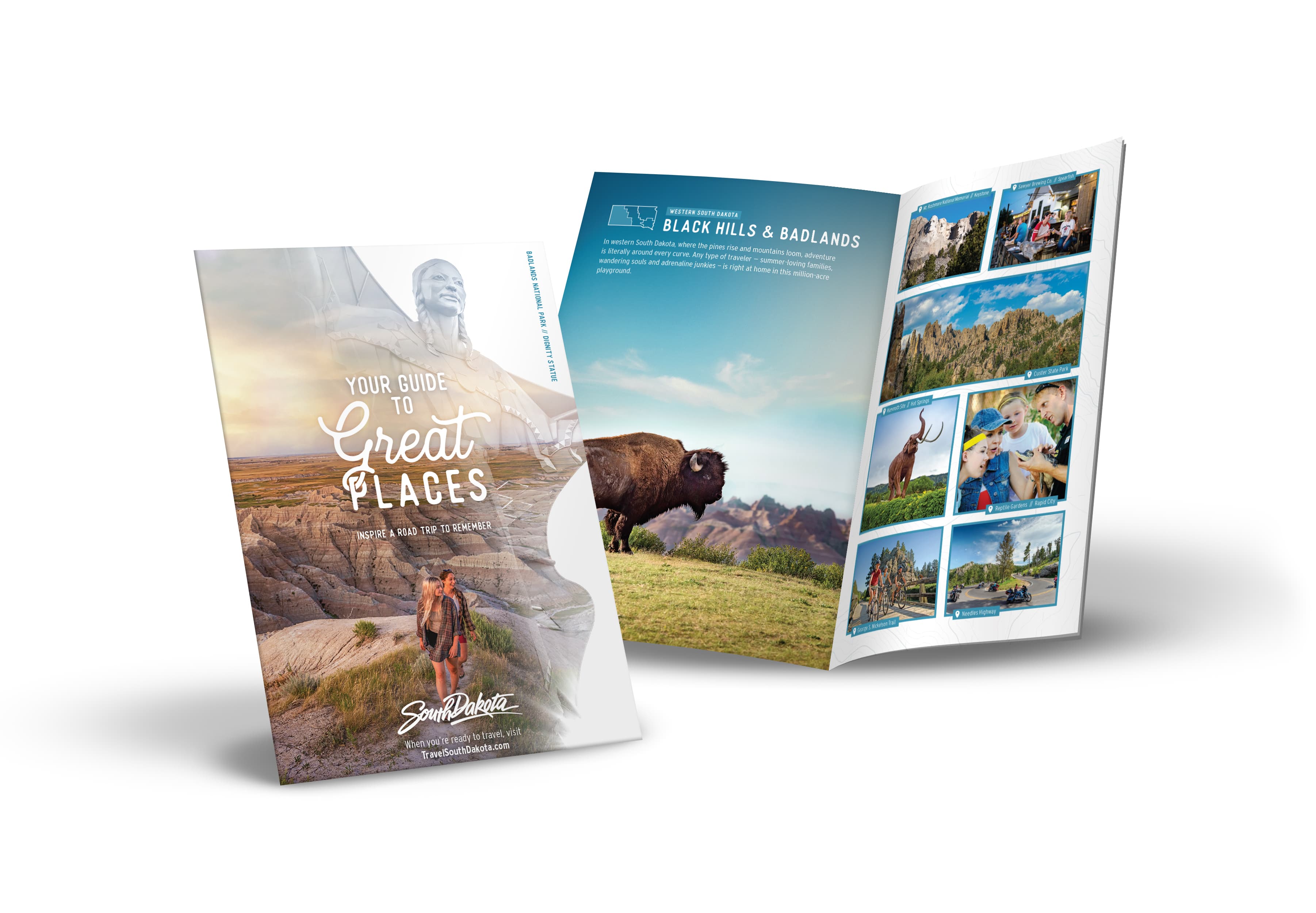 Peak Magazine Co-op Eight-Page High-Impact Insert - April Real Simple Magazine 
"Why Justin Warner & Brooke Sweeten Love Making Bokujō Ramen in Rapid City" South Dakota Tourism-produced Short Film