Rooster Rush 2023 Toolkit
In order to help communities participate in and spread the word about Rooster Rush, Travel South Dakota has compiled information into the Rooster Rush Toolkit. We've included everything from logo files to media relations tips to a recipe for sidewalk paint. 
LOGO USAGE AND FILES   |   GENERAL INFORMATION   |   MEDIA RELATIONS   |   SOCIAL MEDIA
 
LOGO USAGE AND FILES
The South Dakota Rooster Rush logo can be used by private businesses at no cost to the user. Usage instructions and downloadable PNG files are available, below.
When advertising in print, please include the horizontal with year Rooster Rush logo and place it somewhere in the ad. It should be the same size as any other logo used in the ad. It can also be used as the main ad headline, see the following example: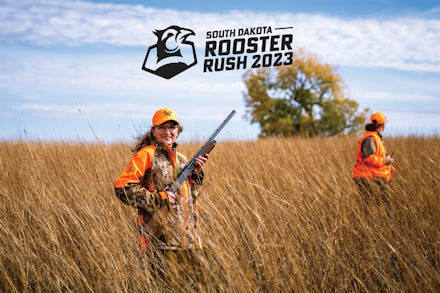 The following pointers will assist you in using the logo correctly. If you have logo questions, contact Thad Friedeman at 605-773-5329 or [email protected].
LOGO USAGE POINTERS:
LOGO EXAMPLES AND VENDOR FILES: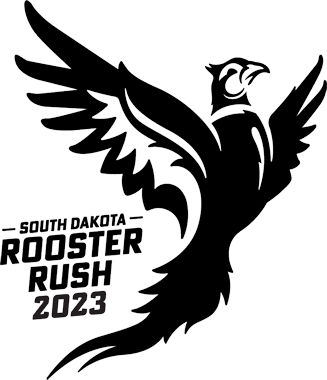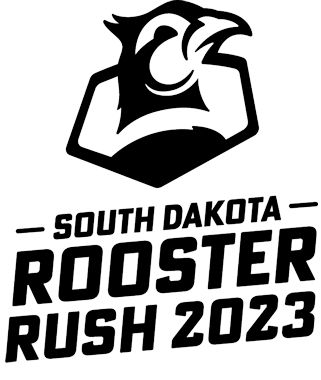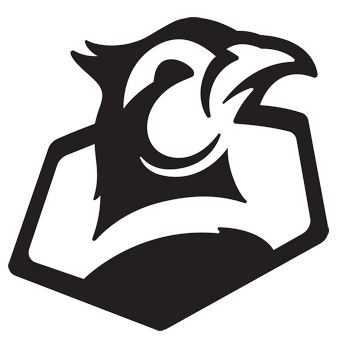 EPS versions of all the logo options are available to download from this Dropbox folder. If you or your printer need a different version of the logo file, please contact [email protected].
GENERAL INFORMATION
MEDIA RELATIONS
It's no secret that South Dakota has more pheasants than any other state. What can be a secret is how great the pheasant hunting experience is in your community.
If you have an event, it's never too early to start talking about it and the people behind the event. Even if all the details aren't finalized, it is okay to talk about it and then keep the media posted on details as they emerge.
As a general rule, the media is looking for things that are new, different or relevant, and that's a great place to start. The media is also looking for human interest, small business and trend stories, so build those into your arsenal for gaining media. One often over-looked way to gain media coverage is to ask your local reporters what types of pheasant hunting stories they are looking for.
One common misperception is that you need to issue a press release to get your story out to the media. The fact is, a phone call or email is usually more effective when it contains an interesting story or story angle.
Here are some story angles that you might consider: download a PDF of these Media Relations tips.
SOCIAL MEDIA
Social media outlets such as Facebook, Twitter and Instagram present a great way to get your story out there. Hunters are part of a community all their own and they are active participants in talking about the sport and the experience that they love. Tag your hunting and fishing photos with #SDInTheField to show off your destination. Include the hashtag on your marketing and promotional materials to encourage visitors to tag #SDInTheField on social media as well.
Here are some examples of how you can make use of some of these outlets: download a PDF of this Social Media information.
We are here to help you! If you have a question, a story idea or just want to bounce an idea off of someone, give us a call. We have an experienced team of PR professionals who are ready to help you tell your story. We would love to hear what you are doing and make sure that we coordinate everyone`s efforts in attracting hunters from all over the world to South Dakota.
FOR INFORMATION
With media relations and social media questions, please contact Katlyn Svendsen, Global Media & Public Relations Director, at 605-773-3301 or [email protected]. With Rooster Rush logo questions, please contact Thad Friedeman, Senior Marketing Services Coordinator, at 605-773-5329 or [email protected].