Spring Hospitality Training
The Department of Tourism has hired Customer Service Expert Laurie Guest for 2019's Spring Hospitality Training. Laurie will travel across South Dakota during National Travel and Tourism Week, May 5-11, sharing her message of front-line hospitality in six different communities. If Laurie will not be visiting your community, you are welcome to travel to any sessions in other communities. Any business that is relevant to the tourism industry is encouraged to attend the free training. The Department encourages all business owners and managers to be sure and bring their front-line employees to hear Laurie's powerful message.
Deadwood - Monday, May 6, 3:00 pm at the SpringHill Suites. Sponsored by the Deadwood CVB For more Info
Rapid City - Tuesday, May 7, 8:30 am at the Civic Center. Sponsored by the Black Hills & Badlands Tourism Association, Visit Rapid City & Reptile Gardens. For more info
Pierre - Wednesday, May 8, 9:10 am at the T.F. Riggs High School Theatre. Sponsored by South Dakota Missouri River Tourism Association, Pierre CVB & Fort Pierre Tourism. For more info
Brookings - Wednesday, May 8, 3:30 pm at Dana J Dykhouse Stadium – Club 71 Room. Sponsored by the Brookings CVB. For more info
Yankton - Thursday, May 9, 9:00 am at the Gathering Grounds Coffee House. Sponsored by the Yankton CVB. For more info
Mitchell - Thursday, May 9, 1:30 pm at the Corn Palace. Sponsored by the Southeast South Dakota Tourism Association Mitchell CVB and the Corn Palace. For more info
Heartfelt Hospitality
A fresh approach to customer service
What happens when a guest encounters your organization? Every encounter makes an impression and holds the power to nurture your relationship or nix it – that is, to build your business or bruise it. Now, Laurie shares her insight to help improve your level of hospitality.
This fast-paced, interactive session is designed specifically for South Dakota and includes practical action steps that can be implemented immediately regardless of your product or service.
Attendees learn:
3 different encounter points and how to excel at each
8 taboo words and phrases to remove from your vocabulary and what to say instead
High-impact opportunities to shine that the competition is most likely missing
Meet the Speaker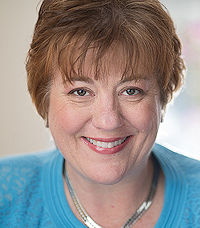 Laurie is a certified speaking professional, a designation held by less than 12% of speakers worldwide. During a 20-year career in the healthcare field she became known as the "go to source" for customer service training in her industry. Two decades ago she formed her own professional training company dedicated to customer service and staff development.
Laurie is a published author who speaks from a practical point of view and is known for her quick-wit and slightly sarcastic sense of humor. She will make you laugh while with a perfect blend of humor and content that matters to your career.
For more information or for any questions regarding the Spring Hospitality Sessions, please contact Natasha Bothun at [email protected].