National Travel & Tourism Week
May 7-13, 2023
Travel South Dakota is preparing to celebrate National Travel & Tourism Week 2023 (NTTW), May 7-13. The 2023 NTTW theme is "Travel Forward" and it recognizes the industry's role in keeping our communities vibrant, serving as a local and global economic driver, rebuilding our workforce, and reconnecting America.
This year marks the 40th anniversary of NTTW and we continue to build upon decades of work to amplify what we all know to be true — travel is integral to everything we do. Your engagement is crucial to magnifying this message and moving #TravelForward. Because travel fuels every industry, our success is South Dakota's success. Let's work together to make sure policymakers understand the value of our industry, and partner with us to help move #TravelForward.
 
Ways to Engage
As a department, Travel South Dakota will:
Host Betsy Allen-Manning for free Spring Hospitality Training in Hot Springs, Spearfish, Rapid City, Fort Pierre, Sioux Falls, Watertown and Yankton (May 8-11).
 
Attend events held around the state, including

Annual Dinner, Meeting & Awards Gala (Hill City, April 29 - RSVP deadline: April 21)
Southeast South Dakota Literature Drop (Sioux Falls, May 3)
Visit Rapid City Travel Rally Day Breakfast (Rapid City, May 9 - registration deadline: April 30)
Visit Rapid City Presentation & Industry Awards (Rapid City, May 9)
Parks & Attractions Exchange hosted by Black Hills & Badlands (Rapid City, May 9)
Black Hills & Badlands Literature Swap (Rapid City, May 9 - registration deadline: May 5)
Experience Sioux Falls Visitor Industry Luncheon (Sioux Falls, May 9)
GOVERNOR NOEM PRESS CONFERENCE (Reptile Gardens, Rapid City @ 10 a.m. MT, May 10)
Glacial Lakes & Prairies Literature Drop (Watertown, May 10 - registration deadline: April 14)
South Dakota Missouri River Literature Drop (Pierre, May 11)
Dakota Plains Gallery & Gifts Open House (Chamberlain, May 11)
NTTW Open House (Spearfish, May 12)
 

Conduct media calls during the week.
 
Arrange for sites and attractions across the state to be lit up in red in celebration of NTTW, including:

Storybook Land, Aberdeen
Children's Museum of South Dakota, Brookings
McCrory Gardens, Brookings
Visit Brookings, Brookings
Crazy Horse Memorial, Custer (May 12)
Bad River Bridge, Fort Pierre
The Mammoth Site, Hot Springs
The World's Only Corn Palace, Mitchell
The Farr House, Pierre
The Monument, Rapid City
The Rushmore Hotel, Rapid City
Main Street Square, Rapid City
Arc of Dreams, Sioux Falls
Falls Park, Sioux Falls
Washington Pavilion, Sioux Falls
Denny Sanford PREMIER Center, Sioux Falls
Woodburn Hall at BHSU, Spearfish
The Buffalo Chip, Sturgis
Rush-No-More Campground, Sturgis
DakotaDome, Vermillion
Sanford Coyote Sports Center, Vermillion
Receive an Executive Proclamation and video message from Governor Noem.
 
Run a fun social media campaign that brings awareness to the important role that the tourism industry plays - supporting local businesses, creating jobs for South Dakotans, and inspiring people to live, work and play in our great state.
 
Share tips and tools with the industry to aid promoting NTTW on the local level, including:
Here's a week's worth of ideas for industry involvement:
SUNDAY - MAY 7

MONDAY - MAY 8

Highlight the week with a press release or blog.

TUESDAY - MAY 9

WEDNESDAY - MAY 10

Issue a proclamation alongside a local official.

THURSDAY - MAY 11

Host a travel rally with local partners.

FRIDAY - MAY 12

Throw an appreciation event for your travel workforce.

SATURDAY - MAY 13

Recap an impactful week on social.

Plus, more ways to engage from the U.S. Travel Association.
For even more ideas for participating in NTTW, visit the U.S. Travel Association website. It's where you will find templates to assist with reaching out to media and elected officials, as well as how-to guides on ways to celebrate during the week.
 
U.S. Travel Association - NTTW 2023 Toolkit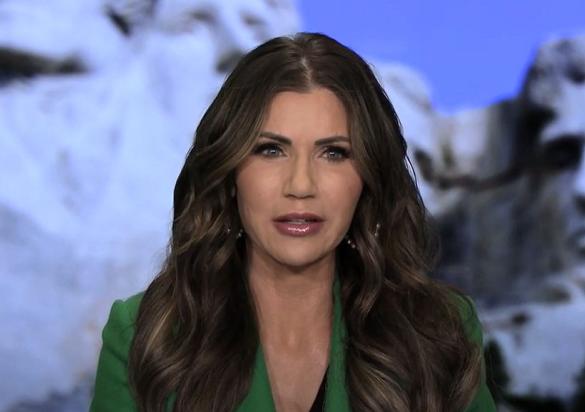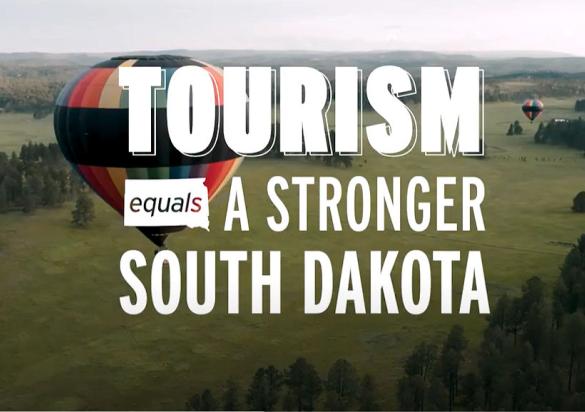 FOR INFORMATION
For more information, please contact Bailey Carlsen, Industry Training & Legislative Relations Manager, at 605-773-3301 or [email protected].